TappyBeer™ can fit into any kitchen countertop or placed in the middle of a dining table. Our ordering platform allows convenient, just in time, fresh draft craft beer delivery so beer lovers can save the hassle of travelling to the pubs only to get a pint of draft beer.

Specially designed for the beer geek to enjoy their perfect craft beer in a pint at home, the Tappy Beer™ Machine helps humans on the blue planet dive into the Shangri-La of fresh beer.

The Tappy Beer™ Machine is a countertop suitable, smart kegerator that solves major issues that every true beer enthusiast faces. It is a space-saving, real smart kegerator that one can easily order any kegs from their favourite breweries and deliver right to their doorstep.

The machine intelligent Co2 control system ensures 24/7 optimum taste and freshness. It gives you a perfect creamy méringue-like head, spritzy, effervescent, and a smell full of rich hoppy aroma. The optimum co2 saturation for the beer in a keg condition is where the can or bottled beer can is not achieved.


The compressor-controlled refrigeration enables just the proper temperature control for every beer dispensed. You are refreshing your whole body from your mouth down to your feet.

The smart sensors and controllers inside TappyBeer will ensure that your beer keg's Co2 level and temperature are always at their optimum status. TappyBeer™ will actively monitor your beer keg, and you can check the figures anytime via our native app on your smart devices.

The beer spout is also interchangeable so that you can enjoy all kinds of beers from Lager, Ale, IPA to stout, etc.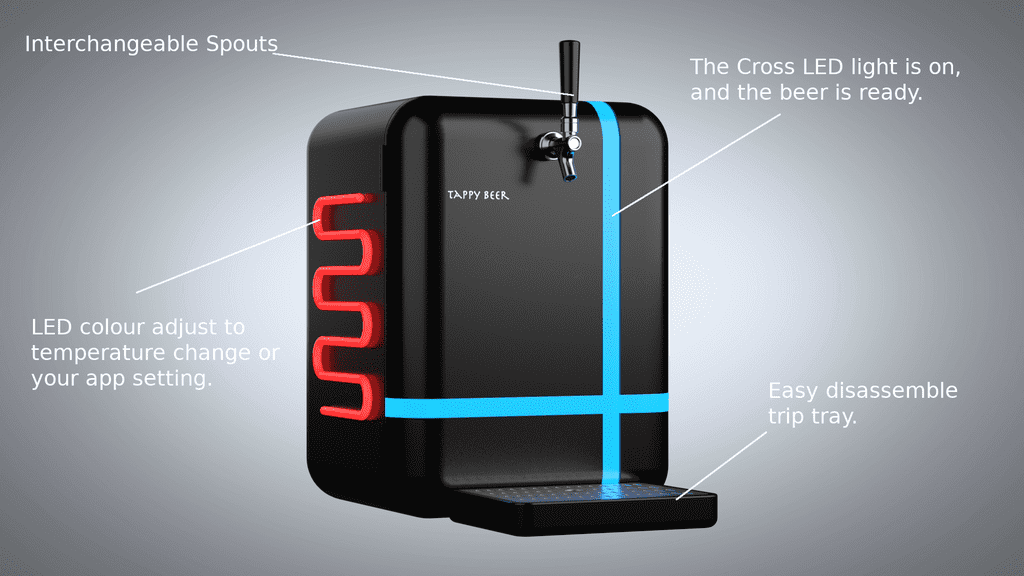 The outer case of TappyBeer™ is prominent​ with two stylish LED lightings, which will adjust the colour according to the temperature or your setting in the Tappy™ app. This trendy design not only makes TappyBeer™ a good decor in your room and lets you have an easy reference on when your beer is ready to consume.

You can control and keep monitoring the condition of your beer everywhere and anytime through our native smart GUI app at the convenience of your smart devices. You can also schedule just-in-time keg ordering to refill your TappyBeer™. Our innovative measurement sensors always keep tracking the beer volume left.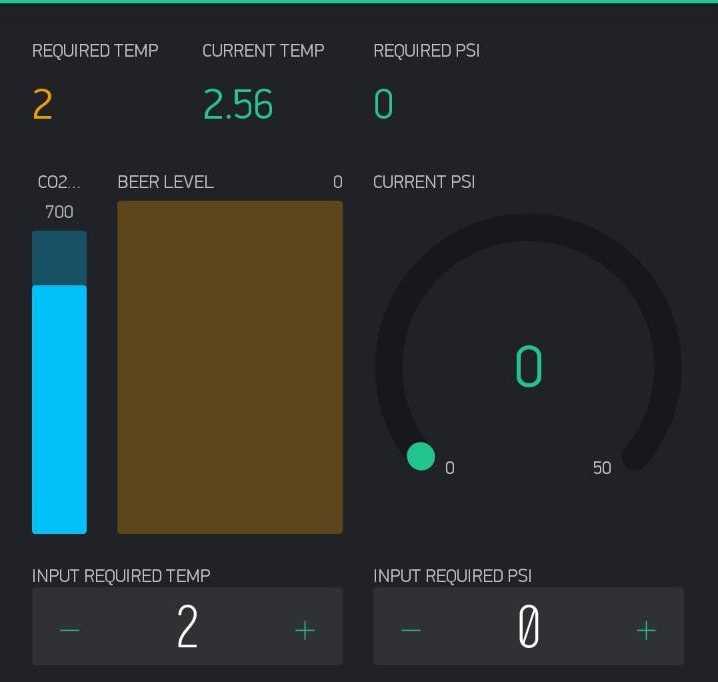 Compatible with many different types of gas canisters, you can easily order the co2/beer gas replacement in your Tappy™ app or order it through your favourite online shopping platform. Plug, twist, and go, TappyBeer™ gas tank chamber can fit up to twenty times larger than the average co2 filler, thus providing better economic value.


The TappyBeer™ keg chamber is large enough to hold with standard brewery keg, sizes from 10L(e.g. Keykeg 10L, Asahi 10L), 8.5L (This is the standard for a TappyKeg™) to 5L, giving you fresh access to all your favourite brands.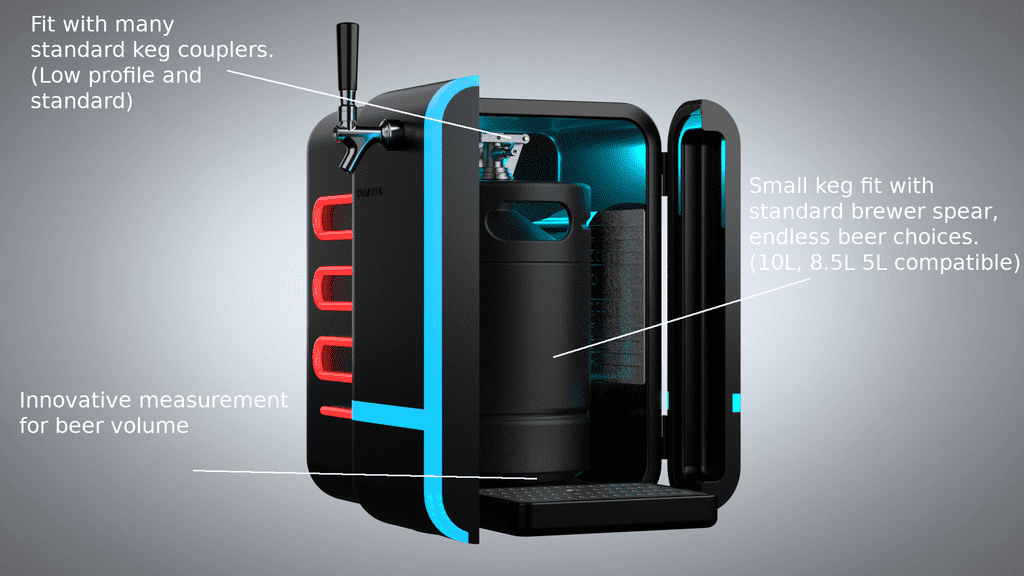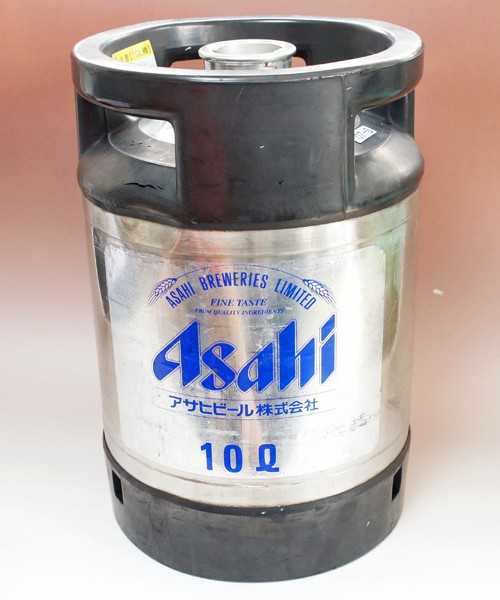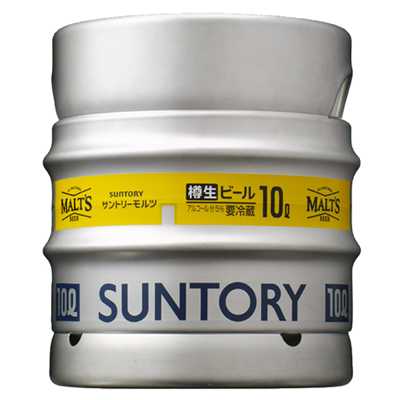 Light and portable while operating quietly, the TappyBeer™ is a perfect fit for your kitchen counter, dining table, or even your workstation.